Genealogy – the search for our greatest treasures – our ancestors
NO NAVIGATION BAR AT LEFT?
Click HERE
CEMETERIES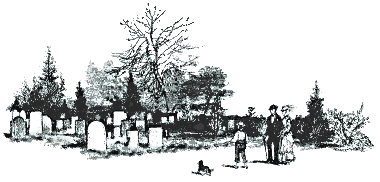 CEMETERIES in the CLUTHA DISTRICT
We are currently photographing and updating all the cemeteries in South Otago and the Clutha District region.

To assist researchers we will soon be adding to our website, a searchable index including surname, forename/s, year of death and age where available and where transcripts currently exist in our records.
As each cemetery is completed the updated index will be added to the website. At present current transcription indexes (names only) are contained within the MASTER INDEX. Please do not hesitate to contact us if this index does not include the person you are seeking and we will help you.
We offer images of graves and headstones and in some case a cropped image of the record. There is no charge for our cemetery service. If you wish the images to be printed and posted this will cost $5 per photo plus P&P.
To request a transcription and/or image/s contact us at Please let us know of any we have missed, or are incorrect please contact us help.desk@balcluthagenealogy.org.nz  Please include cemetery name and name/s wanted. Remember we are also happy to do a full research query for you. We request reimbursement of costs (copying, P&P etc) and welcome a donation.
Cemeteries and Current Status of our Transcripts and Updates
| | | | | |
| --- | --- | --- | --- | --- |
| Balclutha Burials | 1912-1992 | | Owaka | Currently being updated |
| Balclutha Old | Currently being updated | | Papatowai | To 1980 |
| Balclutha Lawn | Currently being updated | | Port Molyneux | Currently being updated |
| Beaumont (Dunkeld) | To 1985 – headstones updated 2007 | | Purekireki | Currently being updated |
| Chasland (Heathfield) | To 1980 | | Ratanui | Currently being updated |
| Clarendon | To 1972 | | Romahapa | Currently being updated |
| Clinton | Updated to Dec 2011 | | St John's, Milton | To 1992 |
| Crookston | To 2003 | | Taieri Beach | Headstones to 1979, Burials to 2011 |
| Dunkeld (Beaumont | To 1985 – headstone updated 2007 | | Tapanui | |
| Fairfax (Milton) | To 1990 | | Tuapeka Mouth | To 1972 |
| Glenore (Woolshed) | To 1991 | | Waihola | |
| Heathfield (Chaslands) | To 1980 | | Waikoikoi | Headstones only to 2010 |
| | | | Waipahi | |
| Inch Clutha | To 1974 | | Waipori | To 1974 |
| Kaik | To 1974 | | Waitahuna | Updated to March 2011 |
| Kaitangata Northern | Currently being updated | | Wangaloa | Currently being updated |
| Kaitangata Old | Currently being updated | | Warepa | To 1976 |
| Kaka Point (Makatu Point Native) | | | Woolshed (Glenore) | To 1991 |
| Lawrence | Updated to 2011 | | | |
| Milton (Fairfax) | To 1990 | | | |
| Milton (St John's Anglican) | To 1990 | | | |
'Cemeteries' last updated 13 Jul 2015
© 2015 Balclutha Branch NZSG (Balclutha Genealogical Society)